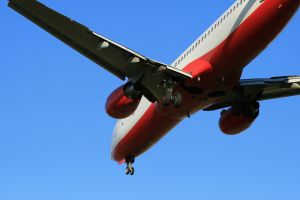 In recent weeks it's been difficult for businesses in Canada to have items picked up and delivered to destinations around the world thanks to the postal strike that brought many businesses to the brink of closure. Thankfully, many businesses and consumers were able to rely on air shipment for getting their items picked up or delivered and avoid huge losses that many companies experienced during the postal strike.
Why Air Shipping Is Better
Many air shipping companies have the ability to create their own shipping rules, manage their own sizes for containers and label them differently than other shipping companies would. This flexibility gives air shipping companies the ability to pass down big savings to their customers.
How Are Items Shipped By Air?
There are typically two types of items that are shipped by air: 1. Pallets and 2. Containers. Each of these items is useful because they easily fit onto conveyor belts and can be loaded safely and securely onto the bottom deck of an airplane.
What Types Of Companies Use Air Shipping?
Companies who have items that are perishable, high value or tie sensitive choose air shipping because they can have confidence that their items can be quickly reach their destination unlike LTL Shipping or ocean shipping that although those forms of shipping are affordable they come with a time delay of three days or more until an item can reach its destination.
How To Find The Right Air Shipping Company
In this day and age there are a wide variety of air shipping companies that have websites which enable consumers to book their shipments online and cut out the middle man or need for a broker. Before booking a shipment online any consumer should make sure that they website they use is a secure website and also that they verify the "fine print" of their shipping contract to avoid any additional charges or fees by the shipping company.