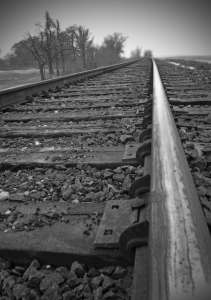 Over the last fifty years one of the most reliable forms of transportation has been rail shipping. Many consumers and businesses in Canada has been using rail shipping over other forms of shipping in recent weeks during the postal strike that forced them to find alternate forms of shipping to get items delivered to destinations in Canada or to the United States and Mexico.
Why Rail Shipping Is The Best
Consumers are choosing rail shipping over other shipping solutions because it's one of the most effective ways to transport large bulky items or a large volume of items in one shipment. When a consumer ships by rail they don't have to concern themselves with repackaging their shipment for transport because those items will be placed in a shipping container and stacked with other containers for transport.
Rail shipping is also safer than other forms of shipping because shipping containers are secure and have been proven to withstand thieves and the rigors of weather and natural disasters.
Why Many Companies Prefer To Ship By Rail
Reliability is the one main reason why many companies prefer to ship by rail over other forms of shipping. With a rail shipping company you can depend on them for picking up and delivering on time and never have to worry about road work, traffic delays or other problems that normally affect all other forms of shipment.
Another reason why consumers prefer rail shipping is because a rail shipping company can ship more than one item at a time in a shipping contain and then pass that savings on down to their customers.
It's also very easy to book a rail shipment in this day and age thanks to the Internet. Many rail shipping companies have websites that enable customers to book shipments online and avoid using a middle man or a broker.