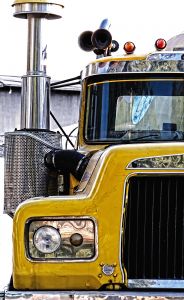 Over the last month businesses and consumers all over Canada have experienced the frustration of getting items of all shapes and sizes picked up and delivered thanks to the postal strike that brought mail delivery to a screeching halt for more days than anyone expected. During this time every business and consumer that had to have something shipped from Canada to destinations around the world were forced to find affordable shipping solutions elsewhere.
LTL Shipping
One of the easiest and most affordable shipping solutions for any consumer is LTL Shipping. What makes this form of shipping awesome is that any consumer can ship an item that weighs between 150 and 20,000 pounds to destinations within Canada or Mexico without having to pay for the use of the entire van or truck.
Less Than Load shipping is a very common shipping alternative and one of the easiest methods for any consumer to use because people can book their shipments online without having to use a broker or middle man to book their shipment for them.
How To Save Money With LTL Shipping
Pick the right class – It's very easy to pick the wrong shipping class and pay more money than you should. To avoid this problem make sure that you call the customer service department of the shipping company that you're going to use just to verify what your shipping class should be and insure that you're not over spending.
Consolidate your shipment – Avoid using big and bulky boxes for your shipment because bigger boxes can add to your class size and they are also unsafe for your shipment because if other boxes are stacked on top of your box you could end up with a crushed box and damaged items inside of it.
Give the driver a hand – Drivers can be picky when it comes what they are picking up and delivering that's why it's important to make sure that your items are as easy as possible to be picked up and delivered just so you will save money on your delivery and avoid extra charges.