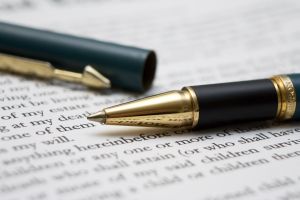 Every company in Canada and the United States has to deal with freight shipping at one point or the other and in the process of booking a shipment questions always come up regarding the fine print and other items in a shipping contract like cargo insurance. Before a consumer books their next shipment it's important to know how to read the fine print so they are better protected.
Who Is Responsible? What Items Am I Responsible For?
As the person who is shipping something from Point A to Point B it's easy to assume that if something happens to your items the shipping company is responsible if your shipment is lost or stolen but that's not always the case.
Many carriers have it listed in the fine print that they are not responsible if your shipment is lost, stolen or damaged due to natural disasters or acts of "mother nature" because natural disasters are not predictable and the average carrier will make sure that their customers are aware of this in their contract.
The best way to protect yourself against an act of nature is to make sure that the items you're shipping are well wrapped, sealed, insulated and your boxes are thoroughly taped because if items are damaged due to acts of nature a carrier will always assume that the damage was your fault due to having your items improperly packaged even though you may have been diligent.
Don't Just Get The Bare Minimum Insurance
One of the most important parts of the shipping process is to never get the bare minimum amount of insurance, always get the maximum amount including whatever coverage you can purchase from your insurance company because purchasing the most insurance is the best way to protect yourself and any irreplaceable items that you are shipping.