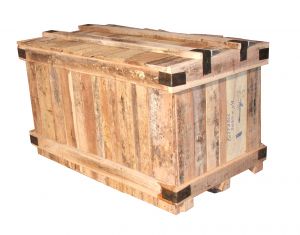 Over the last few years many as many businesses have struggled to stay afloat due to the global economic recession one industry that has continued to grow is freight shipping. In Canada freight shipping companies have experienced phenomenal growth recently thanks to the postal strike that sent many companies searching for affordable shipping alternatives.
When Does Your Shipment Have To Be Delivered?
Before deciding on the best form of shipment for your company it's important to know when that shipment has to reach its destination because there is more than one shipping solution and each one offers more value than the other.
LTL Shipping – Less than truckload shipping enables companies to ship items that weigh one hundred and fifty pounds to twenty thousand pounds. Many LTL shipping companies offer service throughout Canada, the United States and Mexico and offer affordable rates for shipments that can be delivered within five days or two weeks.
Air Shipping – Companies who ship by air are those who have items that are perishable and must reach their destination within forty eight hours or less.
Ocean Shipping – One of the most affordable shipping solutions is ocean shipping. This shipping solution is affordable because unlike LTL or Air shipping many storage containers can be loaded on a ship at one time and this means that the shipping company can pass down that value to its customers.
Know How To Pack Your Shipment
In the shipping world the rate that you pay to have your items shipped all relates to how you pack them. For best results try using shorter, more compact boxes because longer, bulkier boxes can change your shipping class and this means that you will ultimately have to pay more to have your shipment delivered.
Take Extra Protection MeasuresBefore handing your package to the delivery driver for pick up make sure that your items are thoroughly wrapped and your boxes are taped because most deliveries will have to pass through a receiving center and many hands before getting delivered.