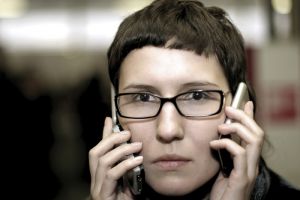 In business, proper communication is extremely important. Without it, nothing can get done right. One hand never knows what the other is doing so errors and redundancies of effort abound. Your distribution plan is one area of business that can be particularly affected by poor communication.
Poor Communication Costs You Money
Proper distribution management requires a comprehensive plan for the acquisition and communication of pertinent information. Without such a plan, key information can easily go astray—leading to errors and inefficiencies that will almost certainly cost your business to correct. Even with it, communications will still sometimes go astray and leave you in the lurch. That is why communication redundancy is so important.
Encouraging Communication Levels
There are many different tools available to you to help maintain the necessary levels of communication management throughout your supply chain, not just in distribution channels. These can be things as simple as maintaining a tracking system for all of your shipments or more complex, like the use of an RFID inventory management system. No matter how you choose to gather and communicate information throughout your distribution system, though, the people that handle your products and do the moment-to-moment work of distribution are your most important communication resource. Don't forget to use them.