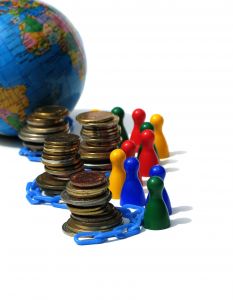 Some of the most important components of supply chain management are the logistics that you face. Running your business requires that you be able to move and store the merchandise that your customers want to buy. What's important is that your product is where you need it to be when you need it to be there. Otherwise everyone loses.
Logistical Nightmares
That is where the logistics of supply chain management come in. Ideally, you don't want to have to deal with these considerations much at all. All you need is for your product to be in the right place at the right time. The logistics of getting it there are complicated, however. You need to know what your customers want before they do—you need to be able to predict their demands for your product. You need to have the product made and then moved and even stored. Sometimes, you simply need help to accomplish it all efficiently as well as cost effectively.
Third Party Solutions
The logistics of these processes can become complex, which is why many businesses hire someone to deal with it for them. A third party logistics company is designed to solve their customers' logistics headaches with competence and creativity. They'll tailor their knowledge and resources to your needs, leaving you more time to manage your business.