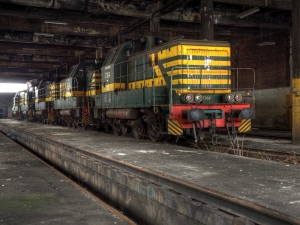 In 2011 businesses in Canada face more challenges than ever before thanks to the global recession and the recent postal strike that crippled many businesses. For companies that are searching for an alternative to the postal service or LTL shipping, freight shipping continues to be one of the most affordable shipping solutions in Canada and around the world.
Why Rail Shipping Still Works
Rail shipping still continues to be an effective form of shipping because more shipping containers can be loaded onto a train compared to LTL or even air shipping plus trains don't have to deal with road maintenance, unnecessary delays or the other problems that come with other forms of shipping.
Shipping by rail has proved to be a competitive form of transportation for a wide variety of industries and commodities like finished goods, liquids, raw materials and gasses.
Best Way To Keep Costs Low
Since rail shipping is a predictable form of transportation, companies are able to determine their overhead costs thanks to the schedules that rail lines offer their customers. The shipping schedules that rail lines offer their customers enable customers to book their shipments in advance compared to other forms of shipping like air, ocean and LTL.
With rail shipping customers can also have confidence that their goods will be shipping safely from Point A to Point B thanks to the advancements in shipping containers that are able to withstand harsh weather conditions, accidents and natural disasters that may occur during transportation.
How To Book A Shipment By Rail
To book a shipment by rail the first place that a consumer should look for competitive rates is the Internet. There are many affordable rail shipping companies online that offer low rates. Any consumer can book their shipment themselves or contact a freight broker for assistance with booking their shipment.