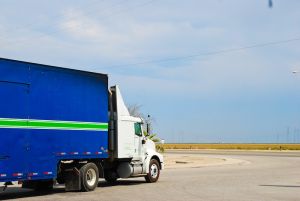 Over the last thirty days as Canadians have been affected by the postal strike, more businesses and consumers have turned to Less-Than-Truckload (LTL). This form of shipping offers consumers the ability to ship items of all sizes that weigh between 150 to 20,000 pounds to and from destinations in Canada, United States and Mexico
The biggest advantage of LTL shipping is price. Shippers only pay for the space in the truck or van that they use instead of getting charged for using the full truck or van.
How To Pick Your Class Size
Everything in LTL shipping revolves around your class size. Class is determined by the length, width, height, and pickup and delivery location of your shipment. If you're unable to determine what your class size is you should call the customer service line for the shipping company that you're using just to insure that you picked the correct class size and don't overpay for your shipment.
How To Pack Your Shipment
Depending on what you're shipping it's important to condense your shipment (if possible) because boxes that are to large can add to your class size and you could ultimately end up paying more for your shipment. Larger boxes are not always safe for LTL shipping either because if the box is not fully packed the top of the box can get squished when other boxes are packed on top of it.
If you're shipping items that are breakable make sure that you pack those items with plenty of bubble wrap, popcorn or newspaper to insure that your breakable items are properly protected.
Special Delivery Conditions
When booking your shipment online or through a freight broker it's important to remember to make the pickup and deliver y of your shipment as easy as possible because more LTL shipping companies will charge extra fees if a driver has difficulty picking up or delivering.