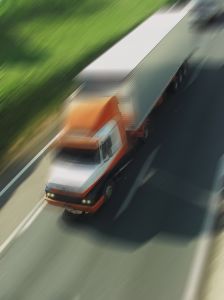 In business the traditional modes of transportation don't always meet the demands that are placed on it especially in Canada where businesses and consumers were recently unable to ship items of all sizes during the recent postal strike.
What Alternative Forms Of Shipping Should Your Company Use?
The answer to this question depends on the needs of the company or individual. Items that need to be delivered within Canada, The United States or Mexico can be delivered by air, ground by LTL shipping, ocean and rail. The method that an individual chooses depends on if the load or items they are shipping and if they are perishable or must be delivered in a timely manner.
Freight Logistics
With the Internet, every person who has something that needs to be shipped has more shipping alternative available to them than just a few years ago. The great thing about choosing a shipping company online is that no special software is required to book a shipment. Booking shipments online saves businesses and consumers millions of dollars per year.
To book a shipment online all it takes is finding the shipping company that offers the most affordable rate and then booking a shipment using that shipping company's secure order form.
How To Avoid Overpaying For A Shipment
The best way any consumer can avoid overpaying for a shipment is getting shipping quotes from at least five different shipping companies. One of the hardest parts about booking a shipment is picking the freight class of that shipment. Freight class is determined by the length, width, height of shipment and how easy it will be to pick up and deliver it
If a consumer isn't sure if they picked the right freight class or not they should call the customer service department of that shipping company to insure that they pick the right class and avoid overpaying.