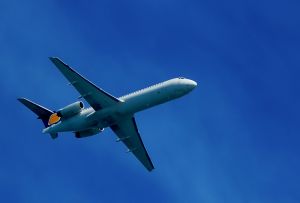 Every business in Canada that deals with the global market must decide on the cost effective forms of domestic and international shipping especially in these trying economic times. Should a business ship by air or sea? The answer to these questions depends on what has to be shipped and where that shipment is going.
The Benefits Of Air Shipping
In 2011 air shipping remains the most popular form of shipping in the world because unlike other types of shipping, air shippers are able to create their own rules, container sizes and pass that savings on down to the customer.
Many air shipping companies label their containers via the LD series. There are virtually no limits on the items that a consumer can ship by air. All types of containers and pallets are easy for air shippers to transport because they can be loaded onto air plans via conveyor belts and can be loaded onto the lower deck of an air plane for shipment.
The best thing about air shipping is that air shippers are not slowed down by weather delays that affect land and sea shippers and best of all they can deliver a low to its destination in a timely, cost effective manner.
The Benefits Of Ocean Shipping
As more and more businesses are trying to save money to stay in business ocean shipping has become a popular shipping method once again.
If a consumer has a shipment that's not perishable and can sit in a container for up to a week or longer they will be able to save a lot of money and pass that savings on down to their customers.
There are many affordable ocean shipping options available that give companies the ability to ship almost anything from heavy machinery, cars, cargo and parcels for rates that are far below what many ocean shipping companies were charging just five years ago.